Name: Vinifera IV – Sauvignon (Lot 17.388965-2.816661)
Brewer: Brasserie Artisanale Ammonite (France)
Style: Wild Specialty Beer
ABV: 6.6%
Review Year: 2022
One of 499 bottles, Vinifera IV – Sauvignon  is a spontaneously fermented ale by Brasserie Artisanale Ammonite (Burgundy, France) that was aged for a year in a pinot noir cask and was then transferred to a Vinification intégrale barrel. This delicate beer had also undergone a maceration process for seven months with sauvignon grapes from Sancerre.
STYLE GUIDELINES
This beer is being evaluated as a Wild Specialty Beer (28C), in the context of the 2021 Beer Style Guidelines of the Beer Judge Certification Program (BJCP). The most current version can be found on the BJCP website.
TASTING NOTES
Clear pale straw; very thin white head that did not last long. Vinifera IV started with soft white grapes/Sauvignon blanc aromas; hints of guava, oak, and mineral-like quality surfaced after. Light-medium-bodied, effervescent; subtle astringency. Flavor profile could be described as prominent and vibrant with the familiar white grapes/Sauvignon blanc melding with low oak, peach, strawberries, and fermented lychees. Very low bitterness; quite dry; delicate sourness. Finished dry; soft impressions of oak and white grapes.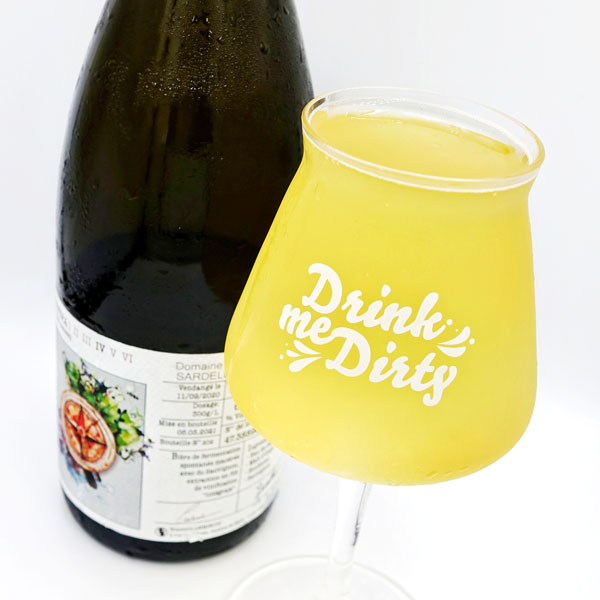 THE VERDICT
Spontaneously fermented beers are quite challenging to benchmark due to their idiosyncratic nature. Vinifera IV – Sauvignon is a delicately acidic and effervescent wild ale that brought together white grape/Sauvignon blanc qualities, subtle wood, and complementing fermented fruit accents. The specialty ingredients and barrel ageing process were showcased, with the subtle astringency likely a nod to the latter.
Overall, it is one of those lightly sour wine-like beers that can easily be enjoyed during a meal on a bright summer day. Excellent.
Related Reviews:
Brasserie Artisanale Ammonite
Beers From France
Co-Founder & Beer Chronicler