Name: Open Source
Brewers: WeldWerks Brewing Co., Cerebral Brewing (United States)
Style: Hazy IPA
ABV: 6.3%
Review Year: 2022
Two Colorado powerhouses, WeldWerks Brewing Co. and Cerebral Brewing joined forces once again to brew Open Source, a Hazy IPA featuring Nelson, HBC 586, and Strata hops. Reviewed last October 2022.
STYLE GUIDELINES
This beer is being evaluated as a Hazy IPA (21C) in the context of the 2021 Beer Style Guidelines of the Beer Judge Certification Program (BJCP). The most current version can be found on the BJCP website.
TASTING NOTES
Pours hazy straw with a thick white head; excellent retention. On the nose: intense ripe mango, peach, passion fruit, and lemon zest with medium-low bready-oaty malts. Medium-full-bodied; moderately-low carbonation; soft and pillowy. Flavor profile mirrored the aroma with rich ripe mangoes, peach, and subtle lemon zest and resin. Malt profile: bready, oaty; medium-low intensity. Finished long with ripe mango, resin, and tea-like bitterness.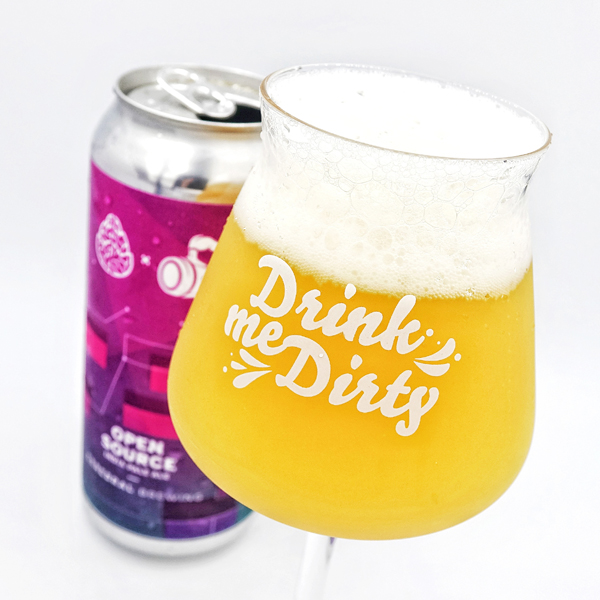 THE VERDICT
Open Source is a great interpretation of a Hazy IPA from two of our favorite highly acclaimed breweries from Colorado. We enjoyed how this beer had vibrant and juicy ripe fruit aromas and flavors while still allowing considerable bready-oaty malts to shine through. Bitterness and sweetness felt appropriate as well. Finally, the soft and pillowy mouthfeel is a strong point of this beer in our opinion.
Related Reviews:
WeldWerks Brewing Co.
Cerebral Brewing Co.
Craft Beer From the United States
Co-Founder & Beer Chronicler