Name: 3 Stars and a Haze
Brewer: Elias Wicked Ales & Spirits (Philippines)
Style: Specialty IPA: New England IPA
ABV: 7%
Review Year: 2020
Raoul Masangcay, head brewer of Elias Wicked Ales & Spirits, releases a limited batch of the revamped New England IPA (NEIPA), 3 Stars and a Haze.
3 Stars and a Haze was first released in 2018 and was brewed with the hop varieties, Galaxy, Citra, and Mosaic. This time, Raoul updates his recipe with a more accessible malt bill, while retaining the same hops.
STYLE GUIDELINES
This beer is being evaluated as a Specialty IPA: New England IPA (21B) in the context of the provisional guidelines of the Beer Judge Certification Program (BJCP) for the said beer style. The most current version of the guidelines can be found on the BJCP website.
TASTING NOTES
3 Stars and a Haze pours a hazy orange yellow beer with a head that thins out immediately upon settling. We noted "light citrus and tea-like aromas" in the 2018 version, but this time, lychees and rambutan take the center stage. Orange citrus notes take on a more supportive role this time.
In terms of flavor, the 2018 version was characterized by "sweet mandarin oranges, pears, peaches, and pineapples." For this 2020 reboot, orange citrus is at the forefront — something that reminded us of our childhood days drinking orange juice from those carton boxes. A bready malt presence also serves as a backbone while an impression of lanzones sourness shines through. Perceived bitterness and sweetness are low, while carbonation is moderately low. 3 Stars and a Haze is still medium in body but with a notable yet tolerable astringency evident at warmer temperatures. After a sip, a slightly dry star anise-like finish was evident.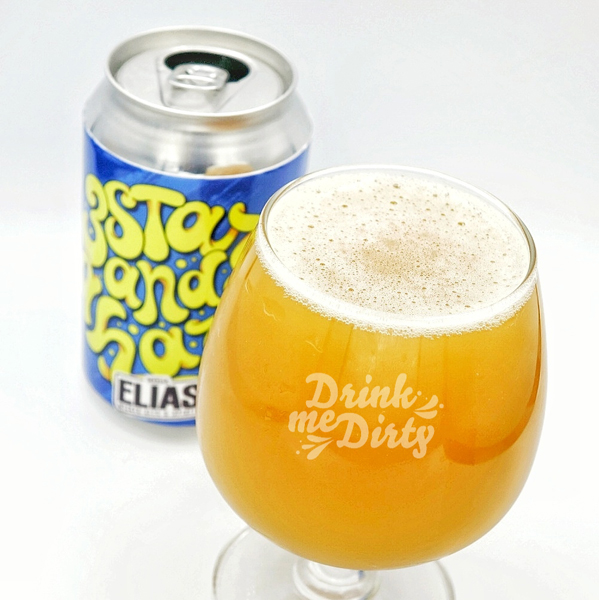 THE VERDICT
Despite using a different malt bill for the 2020 update, 3 Stars and a Haze is a step in the right direction. It is something you could easily have two servings of in one sitting. Moreover, this batch of 3 Stars and a Haze is noticeably less sweet than its predecessor and the other earlier NEIPAs produced by Raoul, so do not expect sweet fruity mangoes from this. While the mouthfeel is an improvement since Intergalactic in 2019, this beer could benefit more with a more intensified aroma profile. Perhaps, the next version could be a double dry-hopped (DDH) one. Lastly, we think this beer could be improved further with more carbonation, brighter citrus flavors, and less hop-like astringency.
View this post on Instagram
Facebook: www.facebook.com/wickedelias/
Instagram: www.instagram.com/wickedelias/
Co-Founder & Beer Chronicler