Name: Patrons Project 24.02 // Tom J Newell // Fudge Sundaze // Dancing Gnome // Cacao & Coffee Fudge Sundae Imperial Stout
Brewer: Northern Monk (United Kingdom), Dancing Gnome (United States)
Style: Alternative Sugar Beer (Base Style: Imperial Stout)
ABV: 12%
Review Year: 2021
Fudge Sundaze is a collaboration between Northern Monk (UK) and Dancing Gnome (US) and features the art of Tom J. Newell. As part of the 24th series of the Patrons Project, this "Pastry Stout" was brewed with demerara sugar, lactose, vanilla, cacao nibs, and crushed coffee beans.
The Patrons Project is an initiative by Northern Monk to foster collaboration, creativity, and community between artists, athletes, and creatives across Northern England through curating beers that represent each chosen patron. The beers from the 24th series are tributes to artist Tom J Newell.
STYLE GUIDELINES
This beer is being evaluated as an Alternative Sugar Beer (31B) with the Imperial Stout (20C) as the base style in the context of the 2015 Beer Style Guidelines of the Beer Judge Certification Program (BJCP). Since this beer was reviewed before 29 December 2021, the mentioned guidelines were used. The 2021 Beer Style Guidelines, which is the most current version, can now be found on the BJCP website.
TASTING NOTES
Clear ruby brown with a brown head that did not last long. Decadent chocolate fudge, cacao nibs dominated the aroma profile and were reinforced by medium-low coffee and fruity (e.g., cherries, and raisins) scents. Full-bodied, moderately low carbonation, with a semi-syrupy consistency. Prominent flavors of chocolate fudge, coffee, cookies, and cacao nibs dominated as moderate impressions of dark fruit (e.g., raisins) and cola supported. Hints of alcohol, vanilla, and an earthy character were also present. Bitterness was a notch below moderate while sweetness was high, almost like chocolate syrup. Aftertaste lingered long with a bittersweet chocolate flavor.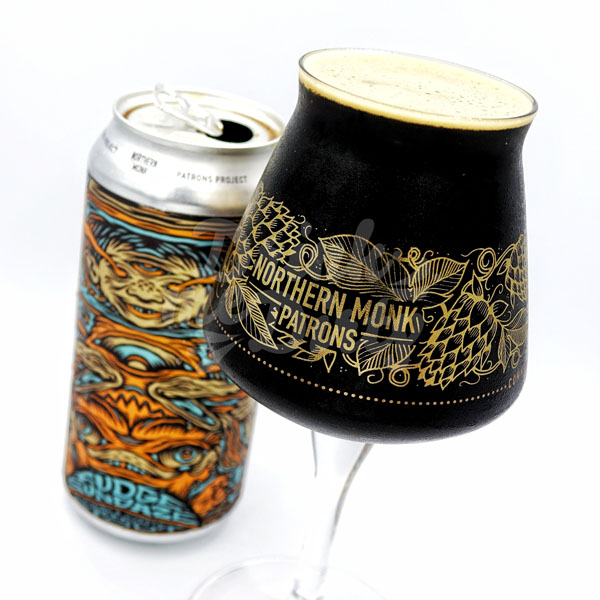 THE VERDICT
Fudge Sundaze is a "Pastry Stout" that lived up to what it was marketed as: liquid chocolate fudge. This beer is a tug of war contest between sweet decadent and malty, bittersweet chocolate, but with the former eventually winning. The sweetness is there as expected with the style but the malty character is still present to keep you sipping again and again. Despite this, we still think there is room for more bitterness.
Ultimately, Fudge Sundaze is not a beer for the Imperial Stout purists but we still think it is a very good take on the "Pastry Stout" genre.
Related Reviews:
Northern Monk
Craft Beer From the UK
View this post on Instagram
Co-Founder & Beer Chronicler