Name: Last Bus Tae Yorker
Brewer: Overtone Brewing Co. (United Kingdom)
Style: Mixed-Style Beer (Base Style: Specialty IPA: New England IPA)
ABV: 11%
Review Year: 2021
Brewed by Overtone Brewing Co. in Glasgow, Scotland, Last Bus Tae Yorker is a "Triple New England IPA." This beer was triple dry-hopped with Idaho 7, Mosaic, as well as Sabro and features a massive malt bill of oats, wheat, and extra pale malts.
STYLE GUIDELINES
This beer is being evaluated as a Mixed-Style Beer (34B) with the Specialty IPA: New England IPA (21B) as the base style in the context of the 2015 Beer Style Guidelines of the Beer Judge Certification Program (BJCP). The said guidelines were used since we reviewed this beer before 29 December 2021, the date of publishing of the 2021 update. The most current version can be found on the BJCP website.
As of this writing, the "Triple IPA" is not an official and explicit style in the BJCP; thus, these beers still lack a comprehensive set of style guidelines. For the hazy and juicy variants, these Triple IPAs could simply be bigger-than-double versions of a New England IPA or Hazy IPA with an ABV of around 10%.
TASTING NOTES
Hazy pale gold, medium white head with good retention. This beer unveiled fairly high aromas of ripe and vibrant fruits (e.g., peach, mango, pineapple) with resin, black tea, candied orange, and marmalade qualities, which were more evident as the beer settled. Medium-full-bodied, moderate carbonation with a very smooth and slightly creamy mouthfeel. Intense flavors of coconut and pineapple were at the forefront, followed by floral, earthy, resiny, black tea, and peach-like flavors. Medium bready malt backbone; bitterness and sweetness were balanced at medium levels. Last Bus Tae Yorker lingered with coconut, floral, earthy, and oaty impressions.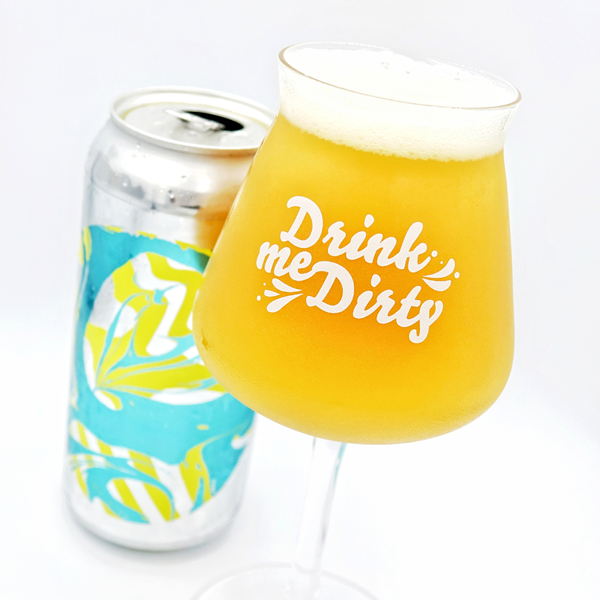 THE VERDICT
Last Bus Tae Yorker is a "Triple IPA" that revolves around pineapple and coconut, as what it was marketed as. It leans towards the heavier and denser side of the spectrum trading in drinkability for flavor; this despite having a very smooth and slightly creamy mouthfeel and absence of notable alcohol. Overall, we think this is a very good interpretation of a bigger-than-double version of a New England IPA/Hazy IPA.
Recommended Readings:
Flavor Fever: Seeing Through the Haze of Double and Triple Juicy IPAs (Craft Beer & Brewing, 2020)
Related Reviews:
Gravity Well Brewing Co.
Craft Beer From the UK
View this post on Instagram