Name: Coffee Roasters
Brewer: Uhl's Brewing Company (United States)
Style: Mixed-Style Beer (Base Style: Imperial Stout)
ABV: 8.7%
Review Year: 2021
Uhl's Brewing Company (Colorado) teamed up with Ampersand Coffee Roasters for Coffee Roasters, an "Imperial Milk Stout" featuring Honduras coffee beans.
STYLE GUIDELINES
This beer is being evaluated as a Mixed-Style Beer (34B), combining Spice, Herb, or Vegetable Beer (30A) and Alternative Sugar Beer (31B), with Imperial Stout (20C) as the base style in the context of the 2015 Beer Style Guidelines of the Beer Judge Certification Program (BJCP). The said guidelines were used since we reviewed this beer before 29 December 2021, the date of publishing of the 2021 update. The most current version can be found on the BJCP website.
TASTING NOTES
Pours black; brown head with excellent retention. Moderately high impressions of dark roast coffee with a hint of earthiness melded with moderate dark chocolate. Medium-full-bodied; moderately low carbonation. The flavor profile mirrored the aroma with prominent dark roast coffee (reminiscent of espresso) with low earthy and chocolate undertones. Moderately-high bitterness complemented the roasty flavors, while sweetness was medium-low despite the lactose addition. Coffee Roasters concluded with lingering flavors of dark roast coffee (reminiscent of coffee brewed with robusta beans), maltiness, and subtle maple syrup-like character.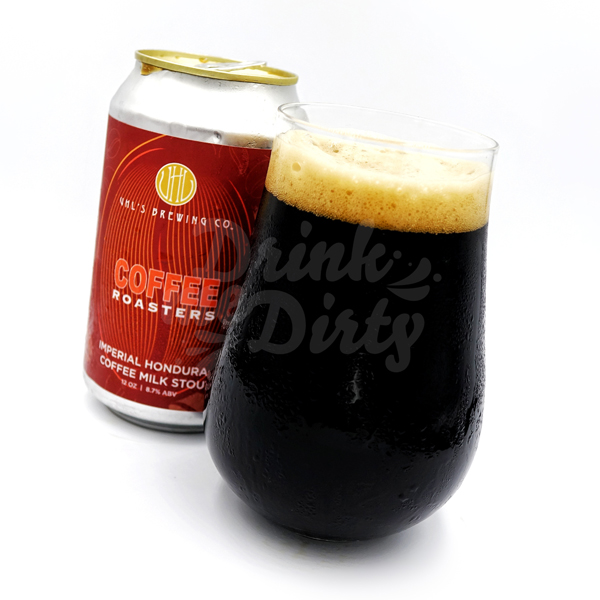 THE VERDICT
Coffee Roasters by Uhl's Brewing Company is an excellent Imperial Stout brewed with lactose and coffee. As an Imperial Stout, the dark and roasty malt backbone was present and harmonized well with the coffee. Moreover, this beer was quite drinkable relative to other Imperial Stouts, while sweetness felt appropriate despite the lactose addition.
We think this would go well with chocolate donuts or decadent brownies.
Related Reviews:
Uhl's Brewing Company
Beers from the United States