Name: El Rincon
Origin: Danli, El Paraiso (Honduras)
Variety: Parainema
Processing: Washed
Roaster: Coffee House Chaff (Otaru, Japan)
Roast: Light-Medium
Brewing Method: v60
THE GROWER
Honduras El Rincon was cultivated by second-generation coffee farmer, Anner Joad Gonzalez Sanchez on his farm in Danli, Honduras. Situated at 1,300 meters above sea level (masl), the farm these coffee beans were cultivated on was given to Anner as a gift from his father more than 10 years ago. Since then, he has worked tirelessly to produce the fine coffee in our cups. In 2018, Honduras El Rincon was awarded the Cup of Excellence, ranking 26th for Honduras.
THE ROASTER
Our visit to Otaru, Japan, acquainted us with one of the town's best-kept secrets — Coffee House Chaff. It is a small cafe that aims to create a bright and welcoming atmosphere serving fresh home-roasted coffee beans by drip. Aside from the coffee, the place was filled with soothing jazz classics and they served delectable cakes that paired well with any coffee Mr. Chaff brewed.
Memories of our visit over the winter remain vividly, but bringing home a couple of coffee beans from Mr. Chaff made reminiscing better. We brewed this using V60 with a medium-fine grind back home. The result was an aromatic winter-warmer that showcased primarily Macadamia nuts, black tea, and blueberry flavors. Best paired with a slice of chocolate cake.
Now, who says there's isn't a perfect cup of coffee? If you ever come across these beans don't hesitate — just buy!
Our Tasting Notes:
Aroma
Flavor
Finish
Brown sugar, candy-like;
hints of orange peel and gingerbread
Macadamia nuts, black tea, blueberry;
secondary flavors of chocolate, toffee, and caramel;
medium acidity; soft and full
Black tea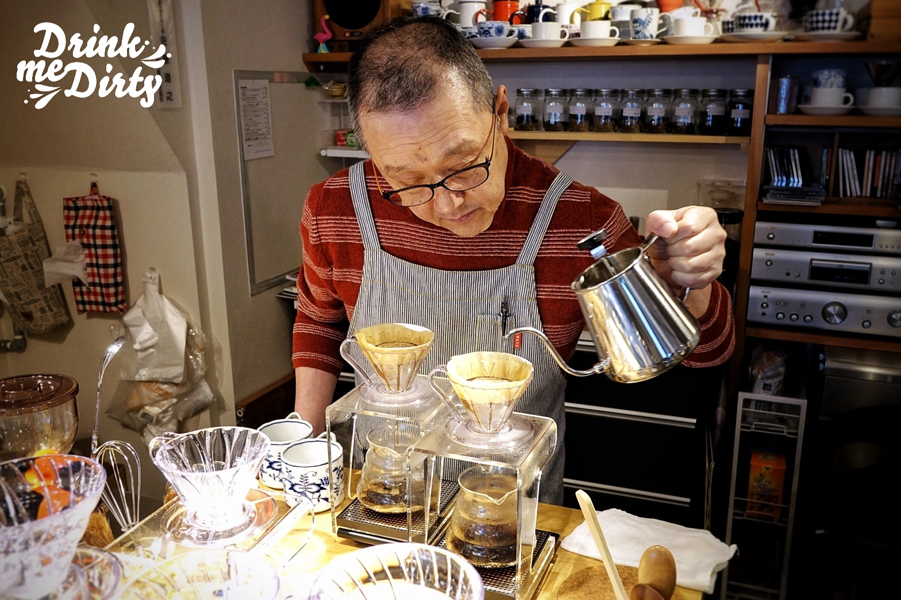 Co-Founder & Coffee Chronicler