Name: Ponderosa Lot 23- Panama
Origin: Chiriquì, Panama
Variety: Geisha
Processing: Special Fermentation (White Grape Juice)
Roast: Customized Roast
Brewing Method: v60
The Ponderosa Lot 23 Panama Geisha (White Grape Juice Fermentation) is a true premium rarity that brings together the wonders the Ponderosa Farm has to offer as well as the incredible talent of Rubens Gardelli, the 2018 WCE World Coffee Roasting Champion and head honcho of Italy's Gardelli Specialty Coffees.
This microlot of geisha coffee beans from Panama had undergone white grape juice fermentation. Not even the roasters know much about this process, but let's stick with what we and the roasters know about these very special beans.
Recommended Reading: Microlot Coffee- What is it (and should roasters support it?) (Quantum Roasters, 2020)
THE GROWER
The Ponderosa farm is located between 1,300 to 1,700 meters above sea level (masl) on the slopes of the Volcán Barú, facing the Pacific ocean. The farm was purchased by Gilberto Cardoze, a coffee visionary and entrepreneur, originally to raise cattle. He later found out that the land he bought was a prime growing spot for coffee. Currently, the Ponderosa Farm cultivates both Geisha and Bourbon varieties with more expected to be added to the list in the next few years.
THE ROASTER
Rubens Gardelli is the founder and head roster of Italy's Gardelli Specialty Coffees. A passionate self-taught roaster, Rubens, as mentioned, is the 2018 WCE World Coffee Roasting Champion. This is just one of the several awards Rubens earned as he continues to push the boundaries in roasting and brewing coffee.
TASTING NOTES
Our extraction method of choice was the V60 with a ratio of 1:16. Brewed with spring water at 94°C, the Ponderosa Lot 23 Panama Geisha only unveiled its true potential two weeks post-roast date. But our patience was rewarded– raspberry and strawberry goodness with medium acidity and hints of floral and orange citrus.
| Aroma | Flavor | Finish |
| --- | --- | --- |
| Soft but sweet strawberry and cherries; almost candy-like | Medium acidity; mild body; well-rounded flavor profile composed mainly of raspberry, strawberry with hints of floral and orange | Raspberry; guava |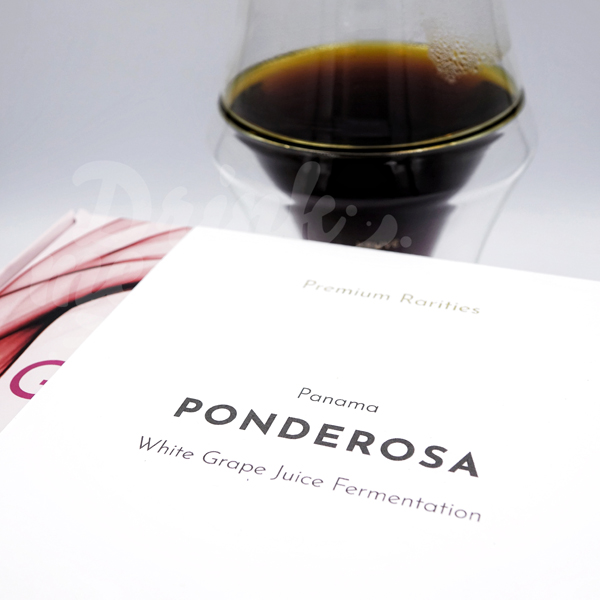 Co-Founder & Drink Chronicler