Last 25-26 May 2019, Hong Kong-based brewery, Young Master kicked-off the second Young Master Invitational Beer Festival (YMIBF) in the iconic House 1881 in Kowloon. The festival featured 22 craft breweries from Australia, China, Denmark, Estonia, Hong Kong, Japan, New Zealand, Russia, South Korea, Taiwan, Vietnam, and the United States.
The beer festival was divided into four, three-hour sessions, with each brewery showcasing two beers per session. The first session was the "Hoppy" session, which featured hop-forward beer styles like the iconic India Pale Ale (IPA), and its contemporary iterations such as the hazy, juice-like New England IPA (NEIPA). The second segment, "Session & Strength" was all about brewers doing a balancing act between high alcohol by volume (ABV) beers such as Barley Wines and Imperial Stouts, and light, drinkable brews like Session IPAs, Pilsners, and Pale Ales.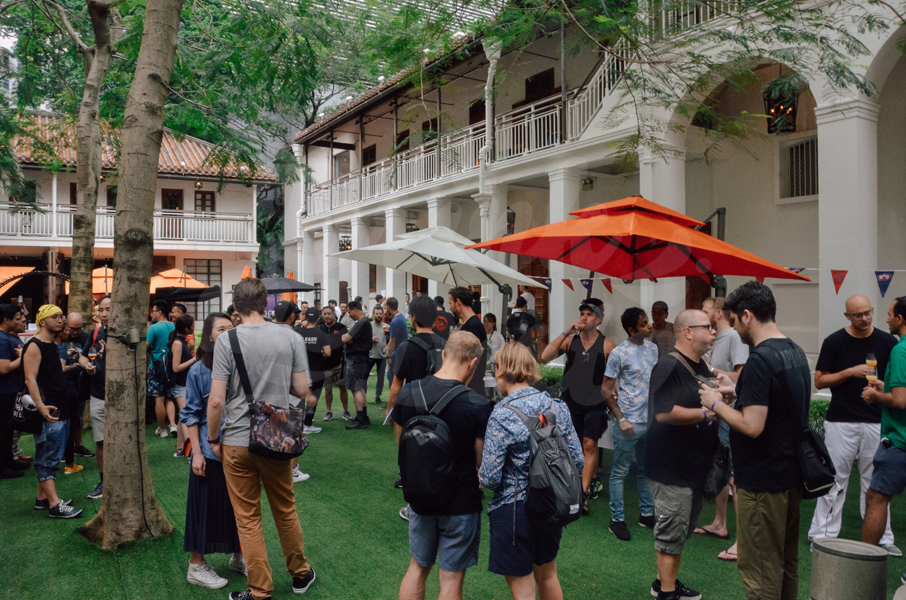 Sunday started with the penultimate "Sour" session featuring intentionally-acidic or tart brews like Sour Ales, Gose, Saisons, and Lambics. Finally, the festival was capped with the "Freestyle" segment. For this final session, brewers served any beer style they desired. The line-up was quite balanced with the standard beer styles on one hand, and with the wildcards on the other hand. The latter featured a Pedro Ximenez (PX) Sherry Barrel-Aged White Stout, a Barrel-Aged Milk Stout, and a Barley Champagne among others.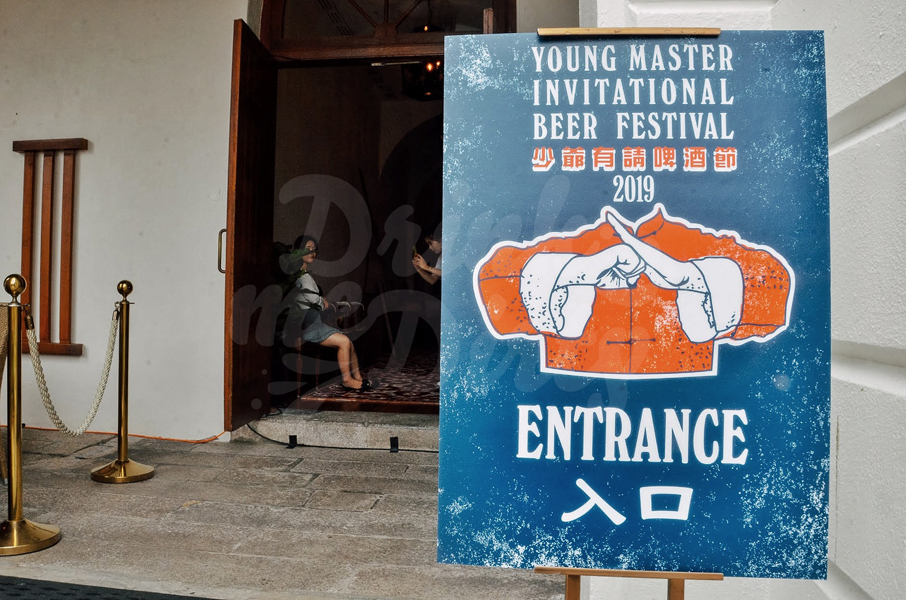 With unlimited pours, the event challenged our livers, our very discerning palates, and made us question our life decisions. For a few hours, we felt like Romans from 59 B.C., partaking in a gastronomic orgy. After all, beer festivals today may be considered homages to the festive consumption by Romans, albeit in a more civilized way.
To give a glimpse of what really happened in the course of those 12 hours in the festival, we narrowed down the list to three of our favorite beers per session and listed runners-up. Our top picks were based on the scores and notes of our team during the event. Take our word, we really had a very difficult time narrowing down this list. But at the end of the day, these were the beers that gave us a truly "beer-gasmic" experience. 
---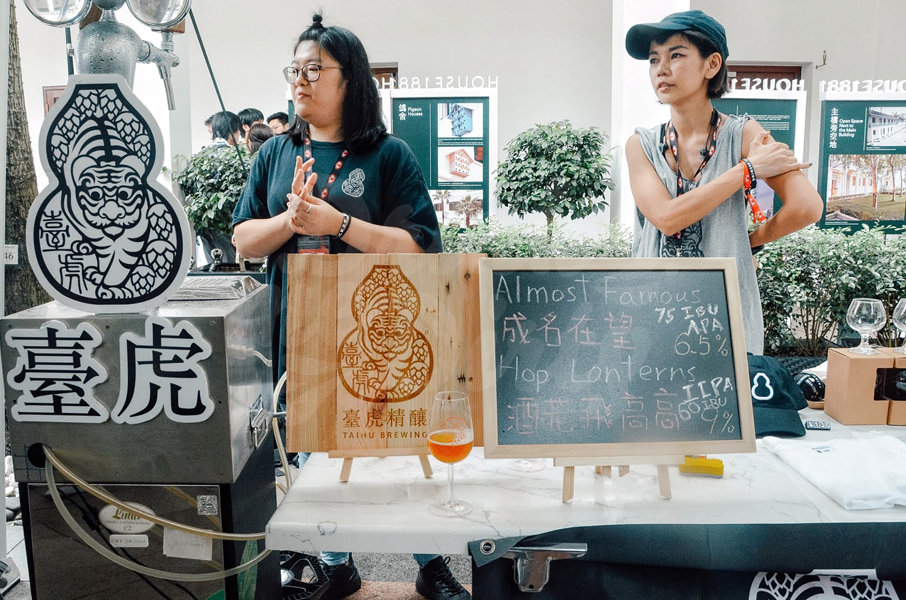 HOPPY SESSION
"Premium" IPA (7.6% ABV)
Finback Brewery, USA
Finback proudly represented the East Coast that day with their juicy hazy IPA, "Premium". This IPA was just the perfect beer on that humid day with its mango and peach aromas, and a well-hopped palate worthy of being called "crushable". Juicy is such an understatement.
"Systems Overload" Triple Dry-Hopped New England IPA (9.5% ABV)
Zagovor Brewery, Russia
At a whopping 9.5% ABV, this triple dry-hopped New England style IPA was extremely drinkable. "Systems Overload" is a tropical fruit salad in a glass. With its fragrant aromas of banana, mandarin orange, peach, passionfruit, and guava, it seems triple dry-hopping this hazy was all worth the effort!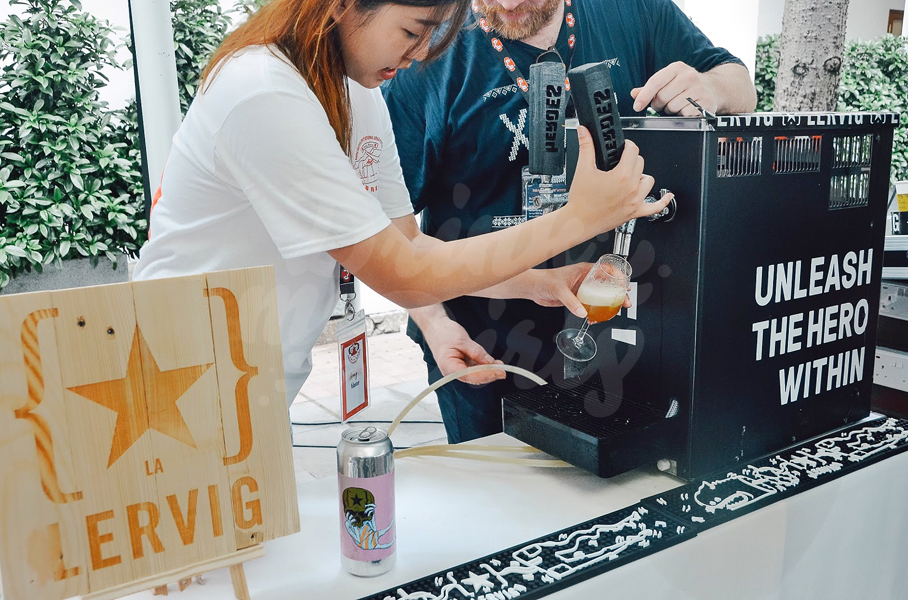 "Supersonic" Double IPA (8.5% ABV)
Lervig, Norway
This Double / Imperial IPA by Lervig brings together scrumptious aromas of vanilla and peach. Aside from the citrus notes, our palates surprisingly unearthed some hints of cream making this a dangerously delectable drink.
Runners-up: "Get Lucky" Melona Milkshake IPA (7.5% ABV) by Magpie Brewing Co. (South Korea), "Fake Juice" NEIPA (7.5% ABV) by Young Master Ales (Hong Kong)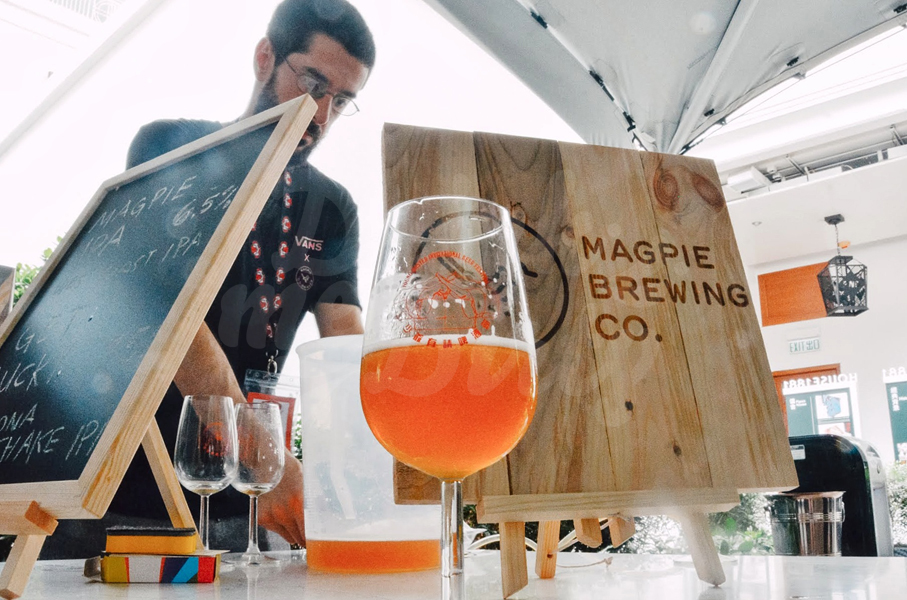 ---
SESSION & STRENGTH SESSION
2018 "Brooklyn Queens Espresso" Barrel-Aged Imperial Stout (10% ABV)
Finback Brewery, USA
Finback's 2018 "Brooklyn Queens Espresso" is everything we want in a barrel-aged imperial stout. On the nose, we got notes of boozy bourbon, milk, and chocolates. A sip of the 2018 BQE sent us swimming in Willy Wonka's chocolate river with a cup of espresso in hand.
"Decontrol" Imperial Porter (11% ABV)
Zagovor Brewery, Russia
Brewed with lactose, coconuts, almonds, and chocolate, "Decontrol" is Zagovor's take on an imperial porter. Poured boldly black with a thin brown head, "Decontrol" smells like dark chocolate chips dipped in caramel fondue. This imperial porter screams chocolate fudge with a creamy mouthfeel. We'd love to have the coconuts and almonds surface more in this brew. 
"Shut Your Face" Barley Wine Style Ale (12.5% ABV)
Fifth Hammer Brewing Company, USA
Brewed proudly using only New York state grown malts and hops, "Shut Your Face" dazzles in a dark amber color. With notes of sweet malty caramel, marmalade, and pine bitterness, "Shut Your Face" would be a great nightcap enjoyed by the fireplace on a long winter day. 
Runners-up: "1 PA" Session IPA (1% ABV) and "The Black Bear" Bourbon Barrel-Aged Imperial Stout (10% ABV) both by Taihu Brewing (Taiwan)
---
SOUR SESSION
"Raspberry Key Lime Palate Pigment" Sour Ale with Raspberry and Key Lime (5% ABV)
Fifth Hammer Brewing Company, USA
This sour ale looks like a raspberry and dragon fruit shake. Fifth Hammer nails a very drinkable, well-balanced, and refreshing sour ale characterized by notes of perfume, lemon peel, lime sour, and cinnamon.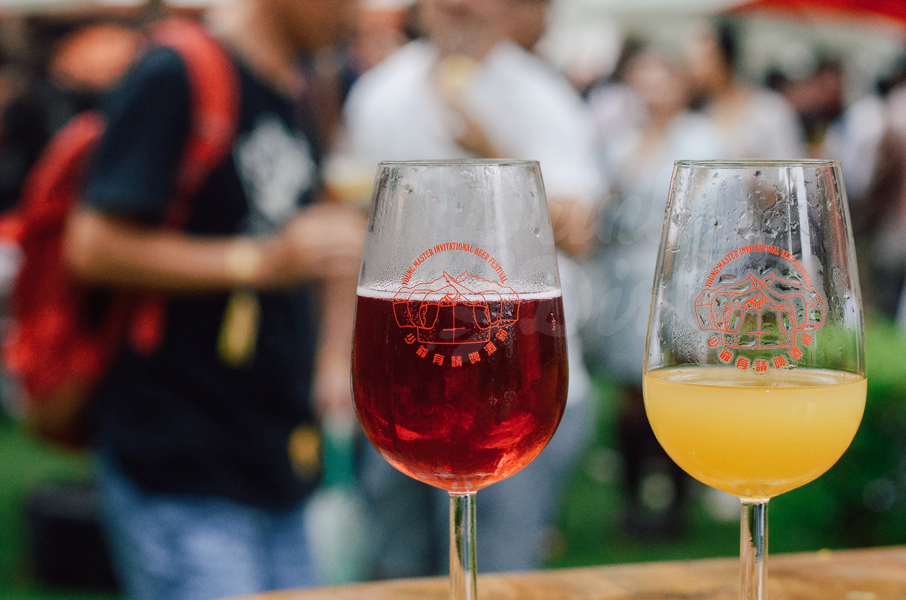 "Beyond the Pale- Magic Dragon" Sour Ale with Dragon Fruit, Pandan, Galangal Sour (2.9% ABV)
Garage Project, New Zealand
The Kiwi craft beer rockstars from Aro Street, Wellington released yet another avant-garde brew. "Magic Dragon" pours a menacing pinkish crimson color, clear as the day. Its aromas of dried grass, pandan, ginger, and cherry tease the senses, shortly before a highly-anticipated sip is made. Pandan leaves balance everything out, making sure the sourness does not overpower. Excellent.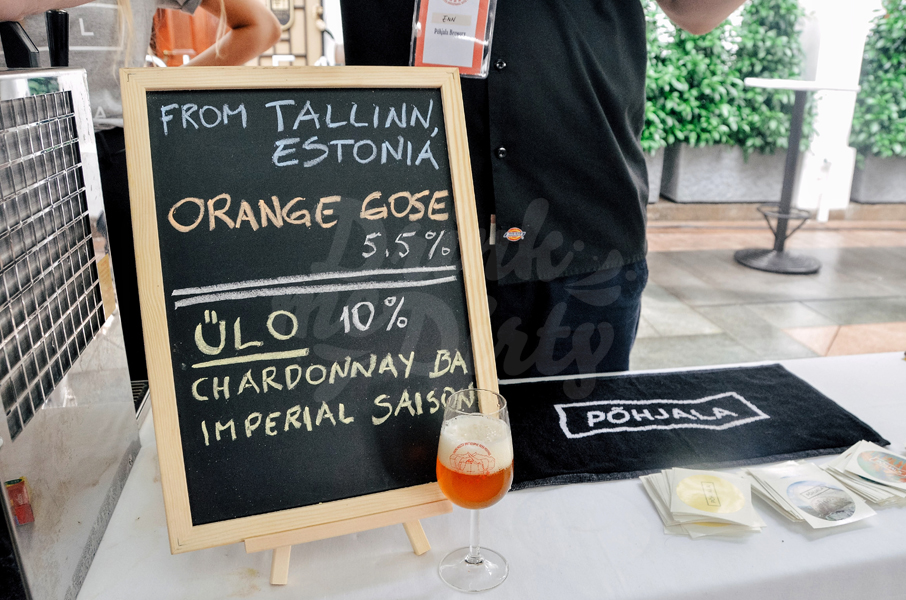 "Ülo" Chardonnay Barrel-Aged Imperial Saison with Gooseberries (10% ABV)
Põhjala Brewery, Estonia
Põhjala is one of the breweries from Estonia we have been eyeing in the past year or so. "Ülo" paints the sunset in the glass. Its aromas remind us of chewing bubble gum while traversing a rye field. A medium-to-full bodied imperial saison, Põhjala's Chardonnay barrel-aged brew masks the alcohol well even at 10% ABV. More notes of bubble gum, white wine, and vanilla surface as the beer warms. Mind-blowing.
Runners-up: "Strudel Goblin" Sour Ale brewed with Lactose, Blackberry, Blueberry, and Raspberry (5.5% ABV) by Fifth Hammer Brewing Company (USA) and "Stasis" Brett Blonde Ale with Raspberry (6.5% ABV) by Finback Brewery (USA).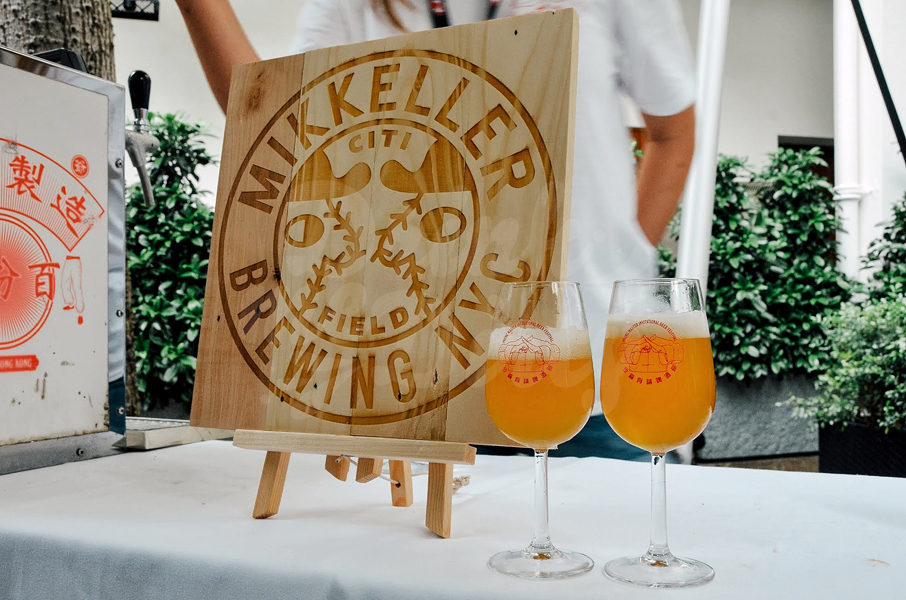 ---
FREESTYLE SESSION
"Jadda!" Imperial Stout with Hazelnut, Coconut, and Coffee (9.3% ABV)
Finback Brewery, USA
It's 8 AM in the office. Your colleague pours a freshly brewed cup of joe. Suddenly, the smell of coffee is diffused in the entire room. It was a similar experience as "Jadda!" was being poured into our glasses. The air was filled by an uncanny trio of hazelnuts, biscuits, and coconuts. Dark brown in color, Finback's imperial stout oozes with a creamy consistency; coffee bitterness and dark malts complemented by sweetness akin to dried coconuts. 
"Double Something Citra" Double India Pale Ale (IPA) (8.5% ABV)
Finback Brewery, USA
"Double Something Citra" is by far, the most "Instagram-able" beer in the festival with its gorgeous hazy sweet corn aesthetics. But there is more than meets the eye for this Finback Double IPA. Huge flavors of guava and melon dominate the palate– all in pillow-y fashion. That "Double Something" we have identified to be "Double Awesome". 
"Algorithm: Coconut & Coffee" Russian Imperial Stout (8.5% ABV)
Zagovor Brewery, Russia
A proper beer for the cold North, the Russian Imperial Stout (RIS) is a big black concoction first brewed in England for Russia's Tsar, Peter the Great. Therefore, encountering a RIS brewed by a Russian brewery was quite symbolic. "Algorithm" is donned in true RIS fashion— close to motor oil consistency, pitch-black color, and brown head. With a huge profile of dark roasted malts, dark chocolate, coffee, and with a nice touch of coconut creaminess, Zagovor's RIS is something Peter of the North would enjoy.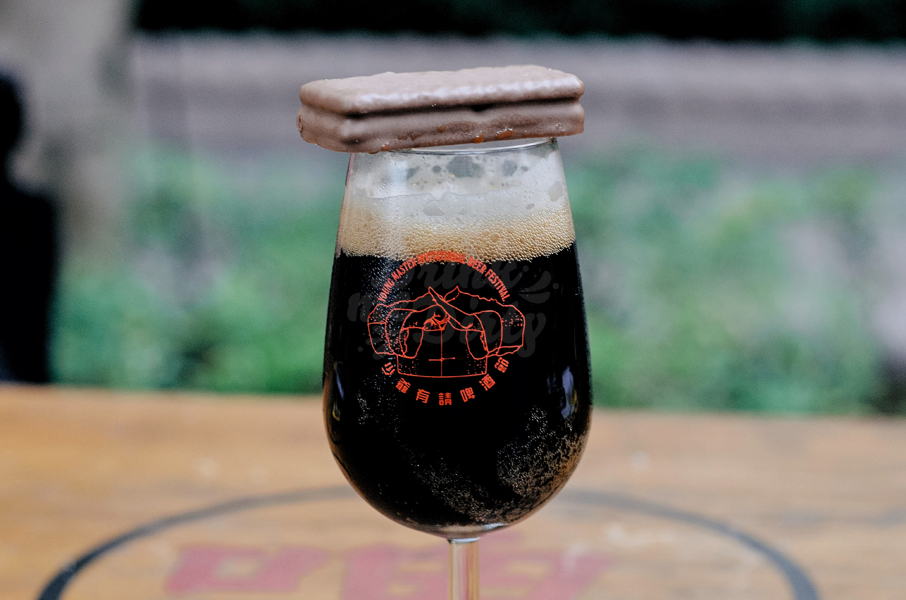 Runners-up: "Aunt Sally's Slice of Sunshine" Key Lime Pie Lactose Sour on Nitro (4.5% ABV) by Garage Project (New Zealand) and "Timothy Tamothy Slamothy" Chocolate Biscuit Milk Stout (5.6% ABV) by Moon Dog Craft Brewery (Australia)