Name: Kulimlim
Brewers: Banayad Craft Brew (Philippines)
Style: Specialty IPA: Black IPA
ABV: 8%
Review Year: 2021
Kulimlim marks the first foray of the Manila-based Banayad Craft Brew into the unusual beer style called the Black IPA.
STYLE GUIDELINES
This beer is being evaluated as a Specialty IPA: Black IPA (21B) in the context of the provisional guidelines of the Beer Judge Certification Program (BJCP) for the said beer style. The most current version of the guidelines can be found on the BJCP website.
This style is also known as Cascadian Dark Ale (CDA) mainly in the Pacific Northwest of the United States.
TASTING NOTES
Deep brown almost black with slight haziness; brown head with excellent retention. Fairly high aromas of lanzones and lychee were first noted; low roasty malt aromas (coffee, dark chocolate) were evident as the beer settled. Medium body and carbonation; no astringency. Despite the dark appearance, Kulimlim had fairly high flavors of orange citrus, lanzones, and bitterness, which are qualities we could note in a typical hoppy IPA. However, the fairly low roasty malt backbone (coffee, dark chocolate) reminded us that this was a Black IPA. Dry; alcohol (medium-low) was more notable after a while. The aftertaste lingered long with faint harmonious impressions of hop bitterness, lanzones, dark chocolate, and coffee (Kapeng Barako, to those familiar).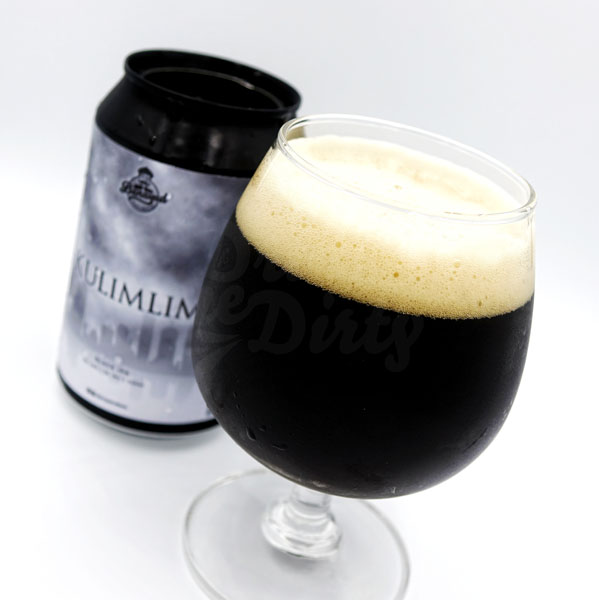 THE VERDICT
Kulimlim is a dry, hop-forward, and bitter IPA with supportive coffee and dark chocolate flavors. The keyword is "supportive."
The perceived orange citrus is something associated with classic American hops, but the recurring lanzones notes could be from the hops and/or yeast (fruity esters). While this character did not clash with the other characteristics, we think it can still be tempered slightly. The appearance, dryness (lack of sweetness), and bitterness were spot-on; the absence of astringency made this beer quite drinkable. In the end, Kulimlim can be distinguished as a dark-colored, hop-forward IPA and not a malt-forward dark beer like an American Porter (20A), and this is why we think it is a very good take on the style.
Related Reviews:
Banayad Craft Brew
Beers From the Philippines
View this post on Instagram
Co-Founder & Beer Chronicler