Name: Saison Du Chai
Brewer:  Brasserie La Malpolon (France)
Style: Specialty Wood-Aged Beer (Base Style: Saison)
ABV: 6.7%
Review Year: 2022
Saison Du Chai, artfully crafted by Brasserie La Malpolon in France, is an enchanting blend composed of seven barrels of saisons and mix fermented beers. This meticulously curated concoction was further nurtured for an additional three months, maturing in three 500L barrels previously used for aging white wine.
Backlog review from May 2022.
STYLE GUIDELINES
This beer is being evaluated as a Specialty Wood-Aged Beer (33B) with Saison (25B) as the base style in the context of the 2021 Beer Style Guidelines of the Beer Judge Certification Program (BJCP). The most current version can be found on the BJCP website.
TASTING NOTES
Aroma
The aroma offers a delicate infusion of medium-low orange peel and a subtle blend of coriander. This harmonious combination gives rise to an alluring aroma that begs you to delve deeper.
Appearance
Saison du Chai presents a charming semi-clear pale gold color. Its radiant hue catches the light, while a white head crowns the beer, which adds an elegant touch to its visual presentation.
Flavor
This beer boasts a flavor profile dominated by medium-high notes of orange and lemon zest, imparting a citrusy vibrance. Subtle undertones of coriander can be detected, reminiscent of a Witbier. The tartness is restrained, as is the bitterness, allowing the citrus flavors to shine. There is a delicate touch of mustiness that adds complexity. The beer culminates with a zesty character of lemon and orange.
Mouthfeel
The medium body and moderate carbonation provide a refreshing and easy-drinking experience.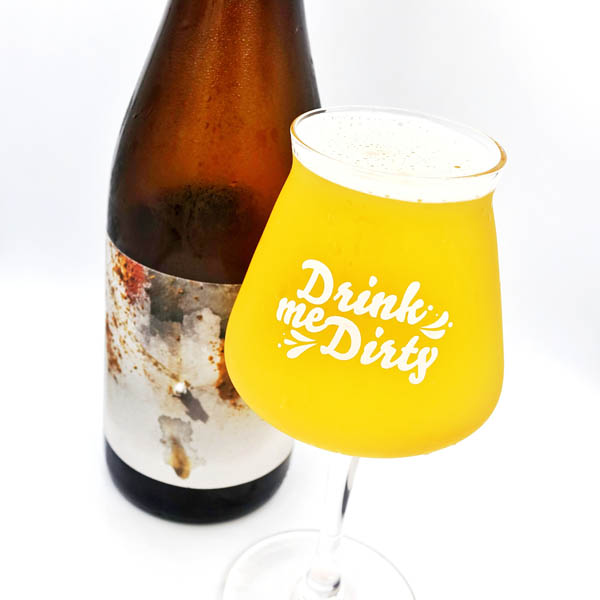 THE VERDICT
Saison du Chai is a commendable representation of a "farmhouse ale," showcasing its complexity, particularly one that is blended. While leaning towards a citrusy profile, this beer could benefit from a touch more spiciness and dryness familiar to the Saison style. The presence of coriander aroma and flavor evokes a subtle connection to Witbiers, adding an intriguing twist. The impact of the white wine barrels was not as pronounced as expected.
Related Reviews:
Brasserie La Malpolon
Craft Beer From France