Name: Milou
Brewer: Craftwork Brewery (New Zealand)
Style: Mixed-Style Beer (Base Style: Saison (Session Strength))
ABV: 4.4%
Review Year: 2022
Milou is a Grisette fermented with Wit yeast by Craftwork Brewery (Oamaru, New Zealand).
STYLE GUIDELINE
This beer is being evaluated as a Mixed-Style Beer (34B) with Saison (25B) (Session Strength; Witbier yeast instead of Belgian Saison yeast) as the base style, in the context of the 2021 Beer Style Guidelines of the Beer Judge Certification Program (BJCP). The most current version can be found on the BJCP website.
TASTING NOTES

Clear pale gold; white head with fair retention. A moderate wheat aroma took the center stage with subtle zesty and mineral-like impressions. Light-bodied; high carbonation. Grain, wheat, and something akin to coriander dominated the flavor profile albeit at medium-low levels. These were backed by soft zesty and mineral-like flavors. Medium-low bitterness; no sweetness (a very dry beer). This hybrid beer finished dry, of wheat, grain, and coriander.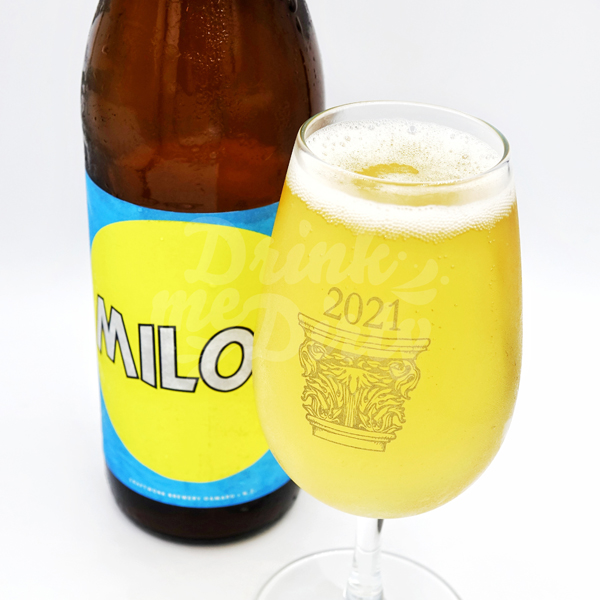 THE VERDICT
Milou is a refreshing and effervescent farmhouse ale that showcased the best of both classic Belgian styles: the Grisette (a lighter Saison brewed with wheat malt) and the Witbier. Dryness (lack of sweetness) and perceived wheat are characteristics of both Grisettes and Witbiers, the grainy malt flavor is reminiscent of a Saison, while the noted coriander is a nod to the Belgian wheat beer style. Excellent.
Related Reviews:
Craftwork Brewery
Beers From New Zealand
Co-Founder & Beer Chronicler