Name: Svak øl
Brewers: Craftwork Brewery, Wilderness Brewing (New Zealand)
Style: Experimental Beer
ABV: 4.7%
Review Year: 2021
Svak øl is a "Norwegian Farmhouse Raw Ale" brewed by Craftwork Brewery and Wilderness Brewing from New Zealand. This beer takes after an obscure style from the farmer-brewers in Norway was brewed with Pilsner malt, oats, hops, juniper branches, yeast, and water. Svak øl, which was then aged in ex-whisky barrels for subtle souring, won bronze in the 2018 Australian International Beer Awards (AIBA).
STYLE GUIDELINES
This beer is being evaluated as an Experimental Beer (34C) in the context of the 2015 Beer Style Guidelines of the Beer Judge Certification Program (BJCP). The said guidelines were used since we reviewed this beer before 29 December 2021, the date of publishing of the 2021 update. The most current version can be found on the BJCP website.
Beyond the style guidelines, below are basic information from Jeremy Zimmerman and Mika Laitinen (sources listed at the end) about Nordic/Norwegian Farmhouse Raw Ales:
Ale brewed without the boiling process;
Flavor characteristics of raw ales vary widely and may range from malty sweet, grainy, herbal, tropical, citrus, and candy-like (due mainly to the kveik yeast);
The type of malt used will have a significant effect on flavor;
Raw ales can feel nutritious, smooth, and full-bodied due to the retained proteins as well as have some degree of tartness and bitterness;
Ingredients such as juniper and other herbs can be used; and
Kveik and bread yeasts are used to ferment these raw ales.
TASTING NOTES
Pale straw with slight haziness; very thin head. The nose melded moderately low barnyard funk with orange peel, honey, floral, and slight oak. Low mineral and herbal/minty impressions were also noted. Light-bodied, low carbonation, with a subtle puckering mouthfeel. Svak øl starts with low and delicate acidity with complementing flavors of lemon peel and mangosteen. Subtle mineral-like, oaky, and floral flavors surfaced after. Lemon peel lingered briefly as aftertaste.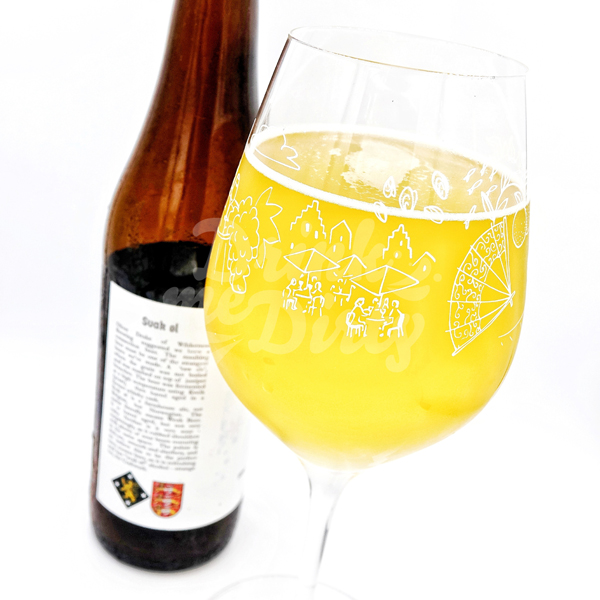 THE VERDICT

We probably need to drink more of these idiosyncratic "Raw Ales" to know more. Compared with other "farmhouse" styles such as the Saison, Svak øl shares similar delicate acidity with the sour versions of the style. Carbonation level, however, is a stark contrast. Compared with a Sahti, which is a traditional Finnish farmhouse beer brewed with rye and juniper, Svak øl's carbonation level is also similarly tempered. Despite this, this beer deviates with its sourness and absence of banana and clove flavors among others.
Svak øl gave us an impression of a refreshing and zesty ale with delicate acidity despite having low carbonation. It is a unique beer to experience and made us curious about this vast landscape of Norwegian raw ales.
Related Reviews:
Craftwork Brewery
Wilderness Brewing
Beers From New Zealand
Recommended Readings:

View this post on Instagram
Co-Founder & Beer Chronicler