Name: Black Mask
Brewer: Jackie O's Brewery (United States)
Style: Mixed-Style Beer (Base Style: Imperial Stout)
ABV: 12%
Review Year: 2021
Black Mask is a Bourbon barrel-aged Imperial Stout infused with coffee, cacao nibs, and vanilla beans by Jackie O's Brewery.
STYLE GUIDELINES
This beer is being evaluated as a Mixed-Style Beer (34B), combining Specialty Wood-Aged Beer (33B) and Spice, Herb, or Vegetable Beer (30A), with Imperial Stout (20C) as the base style in the context of the 2015 Beer Style Guidelines of the Beer Judge Certification Program (BJCP). Since this beer was reviewed before 29 December 2021, the mentioned guidelines were used. The 2021 Beer Style Guidelines, which is the most current version, can now be found on the BJCP website.
TASTING NOTES
Opaque dark brown with a very thin brown head. Black Mask greeted us with prominent and decadent chocolate aromas with complementing accents of vanilla, oak, cacao/nuts, caramel, and some alcohol. Full-bodied; moderately low carbonation; mouthfeel was subtly syrupy and astringent. Flavor profile was dominated by dark roast coffee, alcohol, and cacao. These were accompanied by hints of vanilla, boozy whisky, maple syrup and peppery heat. Bitterness was a notch above moderate, keeping sweetness at a medium-low intensity. This beer finished with lingering impressions of whisky, dark roast coffee, oak, and subtle peppery heat.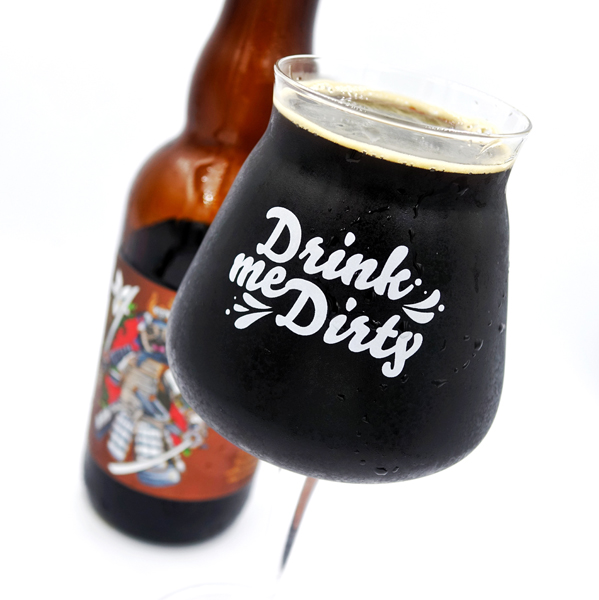 THE VERDICT
Black Mask is a dark and decadent Bourbon barrel-aged Imperial Stout that masterfully features vanilla, cacao nibs, and vanilla beans. Despite being a full-bodied, intensely flavored beer, Black Mask to us was still quite drinkable compared to the other beers of this style. A bit of astringency can be expected in beers conditioned in wood or brewed with with spice, herbs, or vegetables. All in all, this one is easily an excellent take on the style in our opinion.
Related Reviews:
Jackie O's Brewery
Craft Beer From the United States
Co-Founder & Beer Chronicler