Hop around Tagaytay City for the newest craft beer destination: Papa Bolo. The name of the brewpub is a tribute to the folklore origins of Tagaytay's own name.
Located on the bustling side of the crater city, Papa Bolo is a massive sight to behold: a multi-storey glass-walled building with towering brew tanks, cozy furniture, a spacious parking lot, and mouthwatering beer-friendly food. According to our beloved friend at Kasabesa, Papa Bolo has imported Canadian Mike Wayne to spearhead this brewery that houses a massive 10-barrel system. This capacity makes Papa Bolo one of the larger craft breweries in the country in terms of production.
This beer haven is hard to miss as it is located conveniently right across from a family park with a Ferris wheel. If kids could not find their parents after a ride, you probably know where they went for a pint.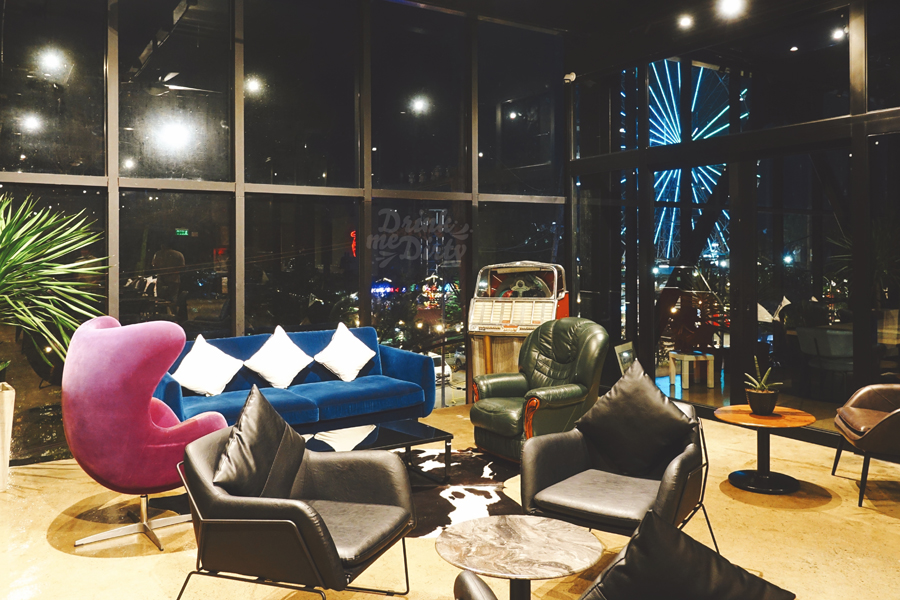 THE BEERS
Food is great; but since we are not foodies, we leave this side of the story to the experts. Besides, if you have already read this far, you probably are here for beer geekery.
There were six beers on tap when we visited; however, there was not a single dark beer. We detail below our experience with the beers. So as not to get lost in this world of ever-evolving beer recipes and ingredients, we benchmark the beers using the 2021 Beer Style Guidelines of the Beer Judge Certification Program (BJCP) as usual. There are other style guidelines to explore such as the 2022 Brewers Association (BA) Beer Style Guidelines. Please note that style guidelines are not specifications and that our remarks on the beers are our own personal opinions.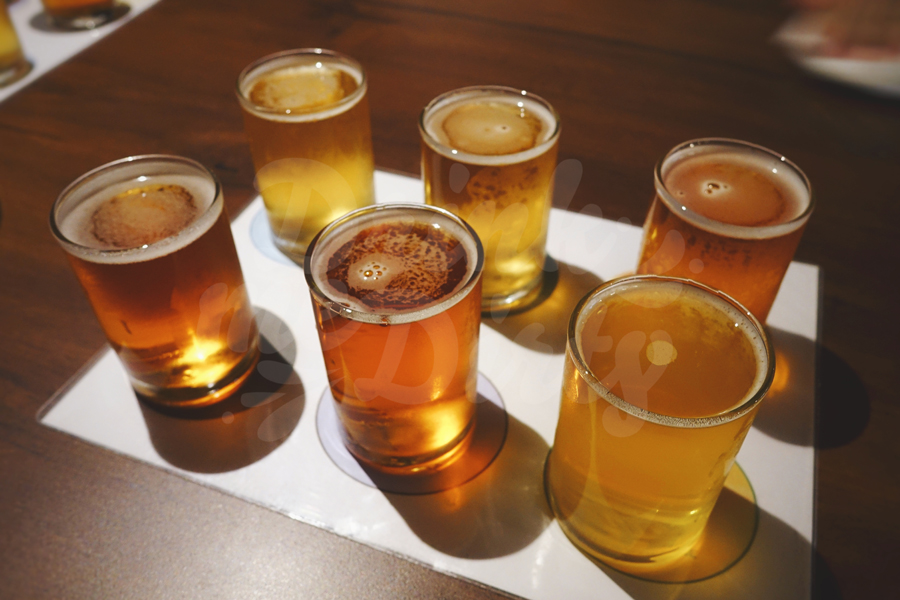 Barkada Bliss Bohemian Pilsner (5.0%)
Style: Czech Premium Pale Lager (3B)
Commercial Description:
Beer. Crisp and clean. If you like beer, you like this.
What we think of it:
Barkada Bliss is a crisp, dry, and easy-drinking lager backed by a lightly bready, grainy malt backbone with a hint of corn. It is definitely one of those beers expected to whet your whistle, so order this first. We appreciated the malt profile of this beer, but a much more vibrant showcase of Czech hops (think of spicy, herbal, and floral) would elevate this beer further in our opinion. If Pilsner Urquell is kind of your thing, then this might be for you.
Fun fact: as noted in the guidelines, only Pilsner Urquell and Gambrinus are called "Pilsner" in Czech Republic, even if this name was been widely adopted worldwide. Outside Czech Republic, "Czech Pilsner" or "Bohemian Pilsner" are sometimes used to differentiate the beer from other Pilsner-type beers.
Cowboy Classic American Pale Ale (4.7%)
Style: American Pale Ale (18B)
Commercial Description:
Light cereal and tropical notes with low bitterness
What we think of it:
Cowboy Classic is a moderately-bitter beer that balanced vibrant flavors (think of ripe fruits and some flowers) with a supportive grainy and bready malt base similar to the Bohemian Pilsner. We also picked up a subtle bubble gum-like flavor, which could be esters from the yeast. But this note was harmonious with the ripe fruit flavors mentioned. Order this if you are in the mood for a light yet characterful beer to pair with savory bar chow.
Piña Niña Pineapple Ale (5.2%)
Style: Fruit Beer (29A)
Commercial Description:
Bright tropical fruit profile from Tagaytay pineapples
What we think of it:
Piña Niña gives an impression of a citrusy pale ale brewed with pineapple. The featured fruit made its presence known softly in the aroma but was more noticeable in the flavor. We liked how the pineapple flavor melded harmoniously with the grainy-bready malt backbone. A subtle tartness was noted as the beer settled, but it tasted more like pineapple sourness rather than something imparted by the yeast and/or bacteria.
Do not expect a sweet fruit cocktail-like beer since the sugars from the fruit would have likely been consumed by the yeast during fermentation (unless, of course, the brewer added unfermentable sugars such as lactose). Piña Niña is for the drinkers that like pineapple on their pizza.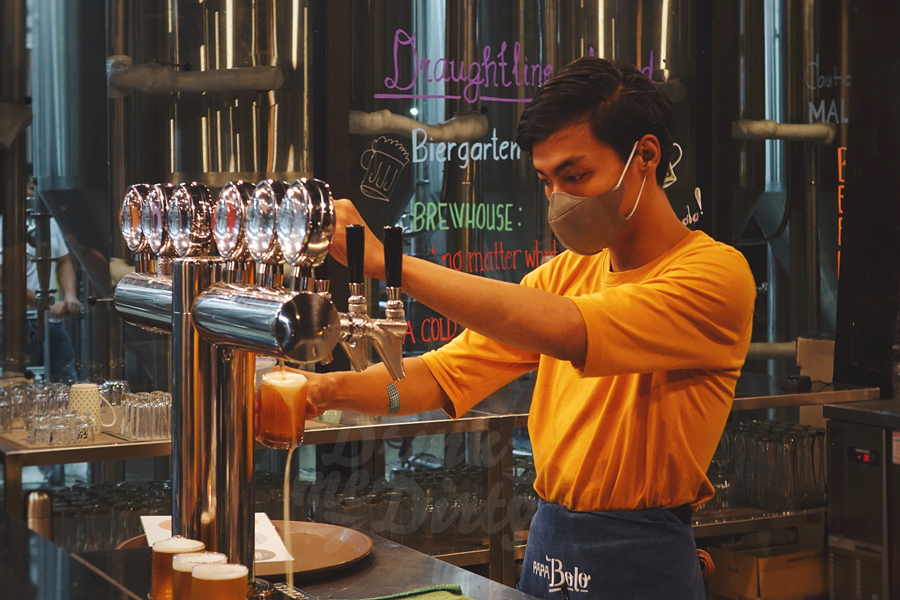 Bad Pony West Coast IPA (6.4%)
Style: American IPA (21A)
Commercial Description:
Hop-forward, floral, and earthy
What we think of it:
"West Coast IPA" is not an explicit BJCP style, but it is noted in the guidelines that sometimes this is just a type of American IPA that is dry, sharply bitter, and clear. Geek stuff aside, the first sip revealed the true nature of Bad Pony: a dry, slightly malty, and bitter beer. We appreciated the jolting bitterness and dryness (lack of sweetness) of this beer, but we think a much more diverse hop presentation could be pursued in the next iterations.
This is for the geeks, especially those that believe the American IPA as a style should be disaggregated further to West Coast and East Coast IPAs.
Twin Suns Double IPA (10.0%)
Style: Double IPA (22A)
Commercial Description:
Juicy dry hop aromas lead into ripe stone fruit, pine, earthy, and citrus.
What we think of it:
Twin Suns is a more potent, more bitter, and slightly sweeter version of Bad Pony. A side note: if Star Wars did not inspire this beer's name, then we would be disappointed. Double IPAs tend to range from 7.5-10.0% ABV, so this beer is a heavyweight of the style. In our opinion, the next versions could showcase tempered sweetness, and like Bad Pony, could also have a more characterful hop presentation.
This is probably for those geeks whose favorite pick-up line is "Did you know that the International Bitterness Unit (IBU) score does not necessarily determine how bitter an IPA tastes?"
Disco Biscuit Caramel Ale (5.5%)
Style: ???
Commercial Description:
Biscuity and malty with notes of vanilla, lemon, and graham cracker
What we think of it:
Disco Biscuit is an easy-drinking beer that melded pleasant caramel flavors with bready malts. Despite the caramel characteristic, do not expect a sugary-sweet beer. In fact, we perceived this beer to be on the drier side, which was intriguing. The finish is likewise interesting: hoppy floral notes, which we noted in Cowboy Classic, surfaced with that that Tootsie Roll-like caramel impression. This beer seems to be for those that just want to unwind after a long stressful day.
"Caramel Ale" is not an official style, but the absence of that typical American hop-forward profile (think of citrus and stone fruit), and together with the noted malt profile, may suggest that Disco Biscuit is more of a British-style beer, rather than an American one. We could be wrong.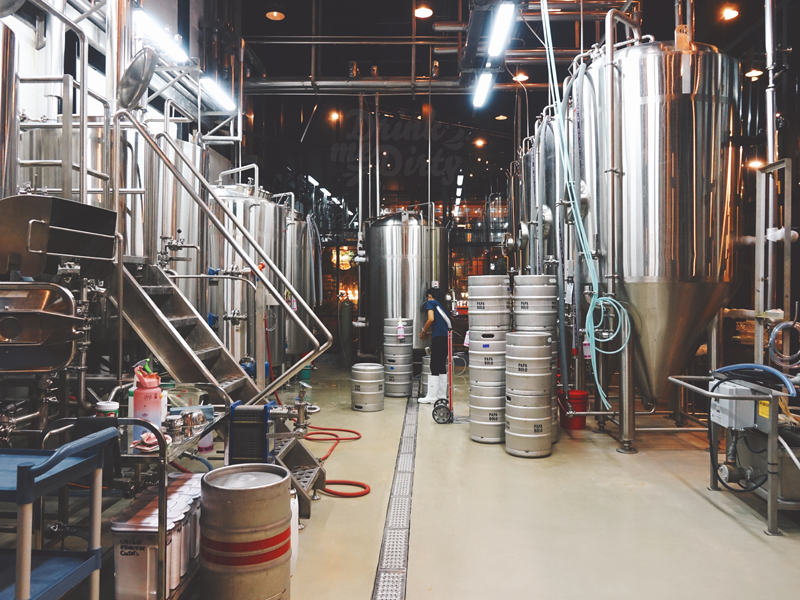 WRAPPING IT UP
Definitely hop around Tagaytay City for Papa Bolo. It is a huge, huge venue with a welcoming ambiance, delicious food, and a spacious parking lot. For a brewpub with that large of a brewing capacity that just opened around two months ago in the middle of a pandemic and rising commodity prices, serving six different styles of beers is already a feat.
The lighter beers, notably Cowboy Classic and Barkada Bliss were our favorites from the batch. The West Coast IPA and Double IPA were definitely bitter, but, as mentioned, a much more vibrant hop presentation could add more character. Meanwhile, Disco Biscuit and Piña Niña were the true wildcards of the flight.
Aside from serving collaboration brews with other local brewers, we hope Papa Bolo would have more dark beer offerings in the future. Dark beers and the cold Tagaytay weather are a match made in heaven.
Congratulations to the team behind Papa B!
Papa Bolo
Official Website
Instagram
Facebook
Co-Founder & Beer Chronicler