Name: Social Fabric
Brewers: Finback Brewery (United States)
Style: Mixed-Style Beer (Hazy IPA + Double IPA)
ABV: 8.0%
Review Year: 2022
Social Fabric is a double dry-hopped Double IPA brewed by Finback Brewery (Queens, NY) with Mosaic and 007 hops. Reviewed last July 2022.
STYLE GUIDELINES
This beer is being evaluated as a Mixed-Style Beer (34B) combining Hazy IPA (21C) and Double IPA (22A) in the context of the 2021 Beer Style Guidelines of the Beer Judge Certification Program (BJCP). The most current version can be found on the BJCP website.
TASTING NOTES
Pours hazy pale gold with a thick white head. On the nose, moderately strong aromas of lemon zest melded with dank/catty/garlic and some peach. Medium-full-bodied. moderate carbonation, and smooth. Like in the aroma, prominent dark/umami/garlicky flavors were harmonious with the moderate note of lemon zest/peel. These flavors were supported by a low bready, oaty malt backbone. Bitterness was medium-high; sweetness was medium-low. This beer finished with lasting bitterness, resin, and garlic flavors.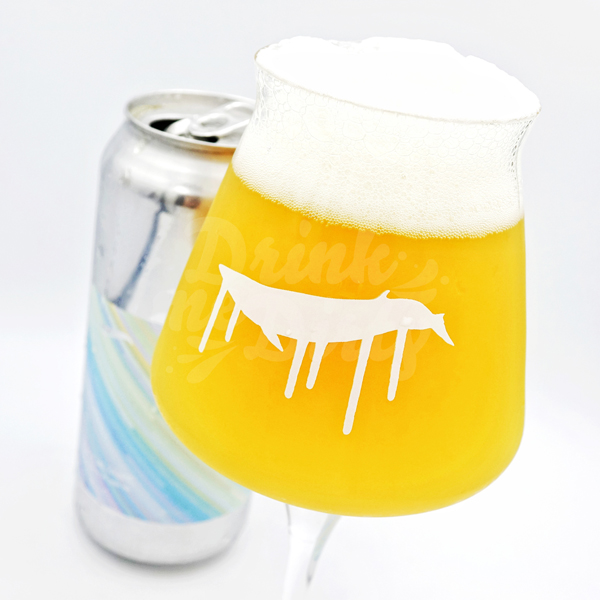 THE VERDICT
Benchmarked as a beer that combines the Hazy IPA and Double IPA styles, Finback's Social Fabric is a supremely dank, bitter, and dry, Hazy IPA. We think this beer is something akin to what beer geeks informally refer to as a "West Coast Hazy IPA" due mainly to its dry and bitter profile, which to us reminded us of a classic Double IPA. The perceived dankness was the highlight of this brew, but it is a polarizing trait. Overall, we think Social Fabric is an excellent beer that brings the best of both worlds.
Related Reviews:
Finback Brewery
Craft Beer From the United States
Co-Founder & Beer Chronicler