Name: Grisette
Brewer: Craftwork Brewery (New Zealand)
Style: Saison (Session Strength)
ABV: 5.5%
Review Year: 2022
Grisette by Craftwork brewery (New Zealand) is the brewery's take on the classic farmhouse ale brewed originally for the miners of Wallonia. Brewed with organic raw wheat and oats, this grisette is the brewery's response to the 2014 Spelt shortage. New Zealand noble hops were also used. This beer bagged the silver medal in the 2015 Australian International Beer Awards (AIBA).
STYLE GUIDELINES
This beer is being evaluated as a Saison (25) (Session Strength) as the base style, in the context of the 2021 Beer Style Guidelines of the Beer Judge Certification Program (BJCP). The most current version can be found on the BJCP website.
TASTING NOTES
Pours pale gold with slight haziness; white head with excellent retention. On the nose, moderate orange and lemon zest surfaced alongside a hint of peppery spice. Light-medium-bodied; moderately high carbonation. Like the aroma, moderate orange zest with supporting spice and oaty/wheaty malt composed the flavor profile. Medium bitterness; low sweetness (a dry beer). Finish lingered long and dry with spices, orange zest, and a trace of bitterness.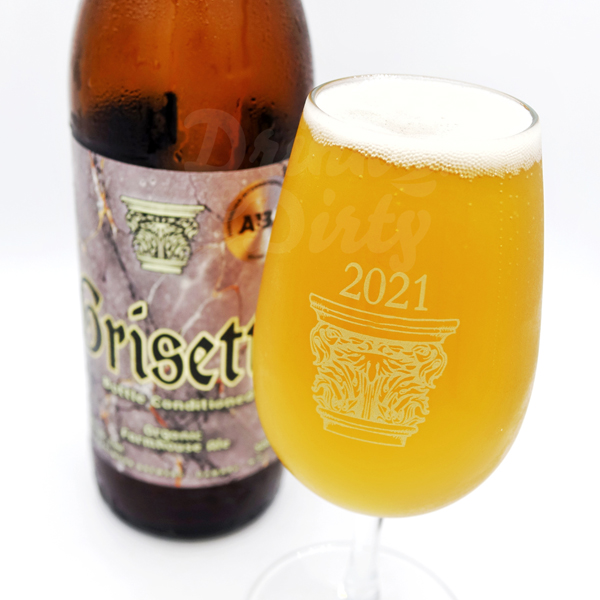 THE VERDICT
A "Grisette" is not an explicit style in the mentioned guidelines but it can be evaluated as a Saison brewed to session strength with wheat as the character grain. We believe this Grisette by Craftwork is an excellent take on the style; it is essentially a thirst-quencher that features zesty, spicy, and soothing wheaty-oaty qualities. One bottle will not be enough.
Related Reviews:
Craftwork Brewery
Beers From New Zealand
Co-Founder & Beer Chronicler