Name:El Padrino de El Depósito
Brewers: El Depósito Brewery, Banayad Craft Brew (Philippines)
Style: Specialty IPA: New England IPA
ABV: 7.5%
Review Year: 2021
El Padrino de El Depósito is the latest New England IPA collaboration between El Depósito Brewery and Banayad Craft Brew. This beer features American and Australian hop varieties, oats, and wheat. Fresh pours are available through Beer2Go.
STYLE GUIDELINES
This beer is being evaluated as a Specialty IPA: New England IPA (21B) in the context of the provisional guidelines of the Beer Judge Certification Program (BJCP) for the said beer style. The most current version of the guidelines can be found on the BJCP website.
TASTING NOTES
Poured from the growler/container: hazy straw with a low white head. The nose opened up with moderately high ripe mango and strawberry. Additional aromas of oats, bread, and resin were noted at moderate levels as the beer settled. Medium body and carbonation; soft mouthfeel. Fairly high impressions of ripe fruits (mango, grapefruit) were at the front supported by resiny and piney qualities. Malt backbone was moderately high, oaty, and bready. Perceived bitterness was slightly above medium, while sweetness was low. Pine, resin, hop bitterness, and oats characterized the aftertaste.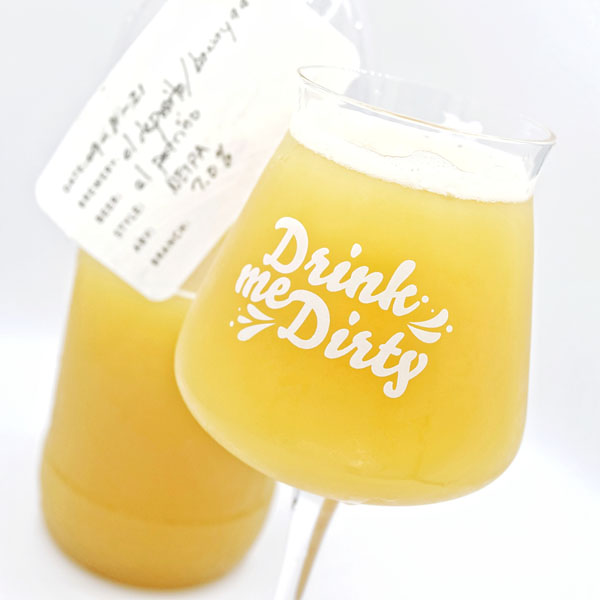 THE VERDICT
Reviewed as a growler pour, El Padrino de El Depósito is a commendable take on the style, highlighting a blend of ripe fruits and an oaty, bready malt backbone. Both the appearance and aroma are strong points of this beer. Aside from the memorable ripe fruit flavors, the impressions of resin and pine contributed to the complexity of this beer. However, we think both bitterness and that oaty-bready flavor could still be toned down slightly.
Related Reviews:
El Deposito Brewery
Banayad Craft Brew
Beers From the Philippines
View this post on Instagram
Co-Founder & Beer Chronicler