Name: Space Rock
Brewer: H.K. Lovecraft (Hong Kong)
Style: Rauchbier
ABV:  5.5%
Review Year: 2021
Space Rock is a Rauchbier from H.K. Lovecraft (Hong Kong). This interpretation of the classic lager style from Bamberg is based on a recipe that brought together beech-fired and softly charred barley.
STYLE GUIDELINES
This beer is being evaluated as a Rauchbier (6B) in the context of the 2015 Beer Style Guidelines of the Beer Judge Certification Program (BJCP). The said guidelines were used since we reviewed this beer before 29 December 2021, the date of publishing of the 2021 update. The most current version can be found on the BJCP website.
TASTING NOTES
Deep amber with a beige head with good retention. Clarity improves after a while. Moderately high aromas of smoked wood (not charred) and smoked meat (e.g., ham) were at the forefront, backed medium-low nutty, toasty malt and caramel with hints of raisins and tablea chocolate. Medium-bodied, moderate carbonation with slight astringency. The flavor was similar to the aroma with fairly high yet pleasant impressions of smoked wood with a touch of smoked meat leading the charge; malt backbone was supportive, showcasing toasty, slightly nutty qualities. Hints of dried/preserved fruits (reminiscent of kiamoy) were also noted. Bitterness was at a medium-low level, while sweetness was lower. The aftertaste lingered with spicy, herbal hops and some wood.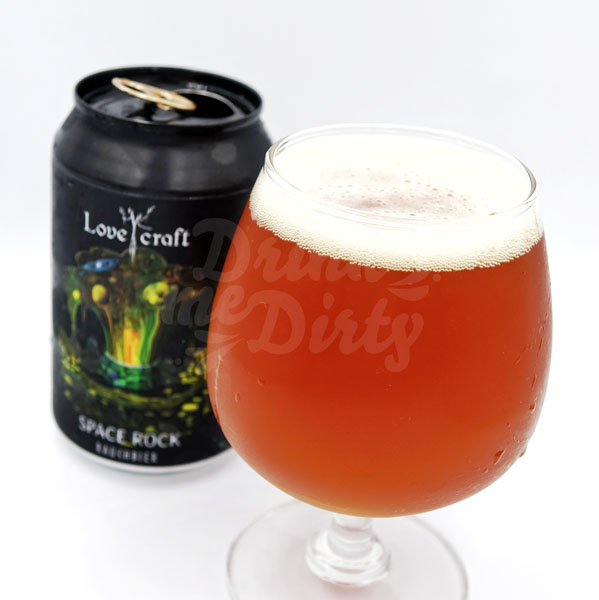 THE VERDICT
Space Rock is a take on the Rauchbier style that highlights pleasant smoked wood and meat qualities against a nutty-toasty malt backdrop. The style allows for astringency, but any phenolic harshness is inappropriate. The noted dried fruit qualities are not common for beers of this style so less of that could give this beer a "cleaner" profile. Overall, we think this is a commendable take on the style.
Related Reviews:
H.K. Lovecraft
Craft Beer From Hong Kong
View this post on Instagram
Co-Founder & Beer Chronicler