Name: Abbey Selects: Saison
Brewer: Palm Tree Abbey (Philippines)
Style: Saison (Super)
ABV: 7%
Review Year: 2020
The Manila-based three-man brewing group, Palm Tree Abbey just released three new beers in bottles. One of the three is their interpretation of the Saison and is part of their "Abbey Selects" releases.
STYLE GUIDELINES
This beer is being evaluated as a Saison (25B) (Strength: Super) in the context of the 2015 Beer Style Guidelines of the Beer Judge Certification Program (BJCP). The most current version of the guidelines can be found on the BJCP website.
TASTING NOTES
Hazy pale amber; flat head. Moderate wheat and citrus-driven aromas meld with hints of spice-like characters. Light-medium bodied; moderately-low carbonated. Impressions of softly-sweet, bready, grainy, and spice-like characters surfaced at the front. Light citrus accents; subtle smoky-honey-cedar backdrop. The aftertaste lingers with the soft sweetness, bread, and that smoky character. No alcohol notes.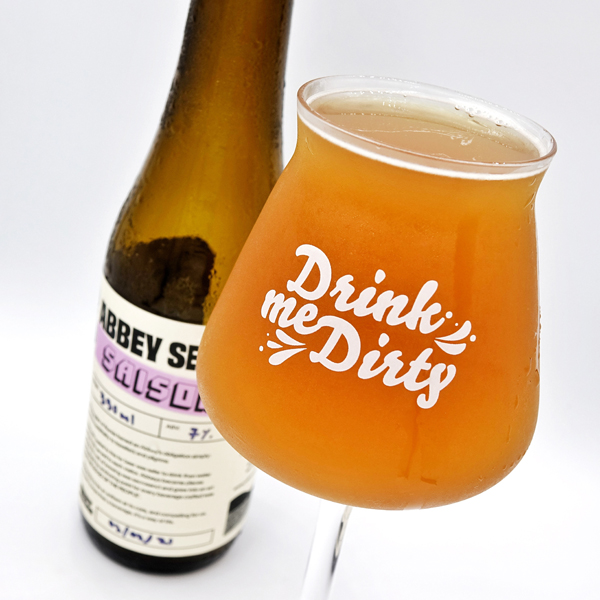 THE VERDICT
Palm Tree Abbey's Saison at 7% ABV is a super-strength Saison that looks darker and tastes marginally sweeter than the common variations of the style. The appearance hinted while the palate confirmed that this beer needed more carbonation. The flavor profile suggested a very interesting ester-forward brew with possibly malt-driven characteristics (e.g., sweetness). However, the smoky-honey-cedar trait we noted caught us off guard. Typically, smoky characters are off-notes, but these characters could have also been contributed by special process malts (e.g., acidulated, smoked, and peated malts).
Overall, it is good, but we hope the next versions would be more carbonated and less sweet on the finish. If the Smoked Beer route was the plan, then maybe more smoky characters can be introduced but in a well-balanced manner. That would be something interesting.
Recommended Readings:
The Difference Between Saison and Farmhouse Ale (The Beer Connoisseur, 2019)
The Difference Between Sours and Kettle Sours, Explained (Vinepair, 2018)
Malt: A Practical Guide from Field to Brewhouse (Mallett, 2014)
View this post on Instagram
Co-Founder & Beer Chronicler