Name: Biere de Garde
Brewer: The Marc's & Tony Brewing Co. (Philippines)
Style: Bière de Garde
ABV: 6.5%
Review Year: 2022
Biere de Garde is an interpretation by Tony Sindayen (The Marc's & Tony Brewing Co.) of the traditional farmhouse artisanal ale with the same name that originated in Northern France.
STYLE GUIDELINES
This beer is being evaluated as a Bière de Garde (24C) in the context of the 2021 Beer Style Guidelines of the Beer Judge Certification Program (BJCP). The most current version can be found on the BJCP website.
TASTING NOTES
Deep amber with slight haziness; medium light brown head with good retention. Aroma profile was primarily rich and malty, showcasing impressions of caramel, toasted bread/barley, with low fruity, spicy and grassy qualities. Medium-bodied; moderate carbonation. Flavor profile mirrored the aroma with the malt-centric flavors (e.g., biscuit, toasted bread, some caramel and grain). Spicy and earthy hops also made their presence known albeit subtly. This Bière de Garde featured moderately low bitterness and was on the dry side. It concluded with lingering yet soft flavors of fruits (e.g., lychee) and caramel but with sweetness tempered.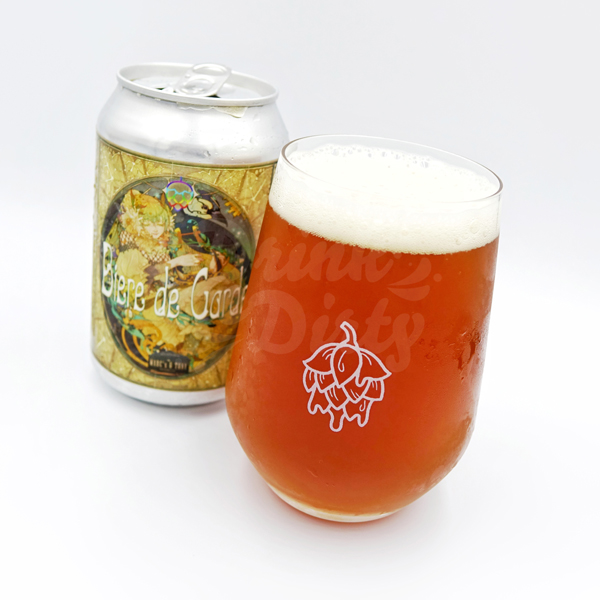 THE VERDICT
We need to drink more beers of this style to really benchmark Tony's interpretation of a Bière de Garde. However, as perceived, this beer is an easy-drinking, malt-forward beer that featured primarily biscuit, toasted bread, some caramel flavors. Its relative dryness or lack of sweetness definitely enhanced the drinkability of this beer. A smoother mouthfeel could still be pursued, but all in all, we think this is an excellent beer.
Related Reviews:
The Marc's & Tony Brewing Co.
Beers From Philippines
View this post on Instagram
Co-Founder & Beer Chronicler